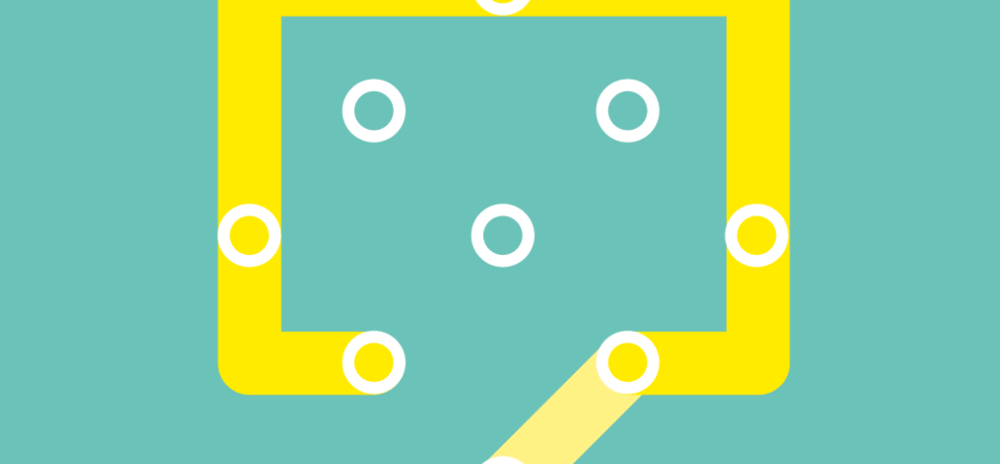 Avid engineer, coach and positive psychology practitioner Lorraine West reveals why human engineering is so powerful, and how it's helped her learn how to thrive – no matter what life throws at her.
Getting out of a rut
Since the age of 14, I had wanted to be an engineer.
I would have considered some of the projects I had worked on not possible for a "council estate" girl like me. I was doing what I had dreamed of.
Yet I found myself in my mid forties, lacking any spark for life, unfit, overweight, stressed, overwhelmed and anxious, in a comfortable box I had created for myself, scared to try new things and "treading water".
Maybe what I felt will resonate with you, maybe it won't. I was the definition of "successful". I realised that I could explain how many products which the general public take for granted operate. But I had no clue how I operated in myself.
Experiencing these difficult feelings and emotions, I had experienced my first panic attack.
I was not living to my full potential. I was an engineer, and a proud one, but I had no clue about "human engineering".
I mostly felt beaten down by life, despite having lots to be grateful for. I realised I had no clue how I operated as a person, and had no clue about how to change my behaviour and mindset.
Most of the time, I felt like a 3/10.
Discovering human engineering
I used my natural engineer's curiosity to start a journey of learning about how we as humans don't just survive, but thrive.
Traditional psychology has been very successful in developing remedies for those of us who have been diagnosed with mental ill health. That wasn't me, and I wrongly assumed that psychology held no learning.
There is this whole other side to mental health that has only recently started to be studied and understood.
Positive psychology and coaching is the science of wellbeing, and it provides the strategies and tools for individuals, organisations and communities to thrive.
Positive psychology is the evidence-based scientific method of positive human engineering. Positive psychology is the what. Being coached has been the how.
I love being an engineer. I love bringing clarity to complex situations and problems. Positive psychology and coaching does the same for people.
What I've learned from human engineering
So what have been my biggest lessons from this learning?
1. What I thought of as personality traits are actually skills that can be learnt and practised.
Resilience, self-efficacy, confidence, happiness, positive emotions, and optimism have been studied, and positive psychology interventions can help us learn and practise these skills.
I try to practise these skills every day. I keep a journal, write a daily gratitude list, take part in green exercise, and practise reframing situations.
2. Knowing and using our character strengths, or "super powers" as I like to think of them, has allowed me to navigate life's challenges.
You can discover yours at viacharacter.org for free. I use my superpowers daily, and feel much more engaged in situations where I can use them.
I bring my love of learning to problems, projects and challenges, and to help me develop a growth mindset.
3. Whilst not yet a formal positive psychology intervention, the biggest change I experienced in my mental fitness was when I gave up alcohol.
Initially, I took a break for Dry January. By society's standards, I was a "normal drinker." I was not physically dependent on alcohol.
For the first six months, it was the hardest thing I had ever done. It required a lot of the skills I had been learning about, along with consistency and daily action.
Now, some four years later, I am loudly and proudly alcohol free.
How human engineering will help me continue to grow and succeed
Now, as I enter my next decade, I feel excited about my life, but more importantly, I know how I operate.
Life is not all rainbows and unicorns, but now I feel I have the knowledge and the skills to navigate life's challenges.
I am less stressed, more positive, happy and optimistic. I have a growth mindset. I am learning how I operate and how to be at my best most of the time.
From a 3/10, I now feel most days a 9/10, and am just getting started on the rest of my life.
The contrast is huge and stark. I only wish I had known about human engineering as a young engineer.
Amidst the busyness of taking care of your daily to-do list, it can be easy to forget about taking care of yourself. Join our free Wellbeing Hub for expert advice, information and resources to help you take control of your wellbeing, and live better every day.