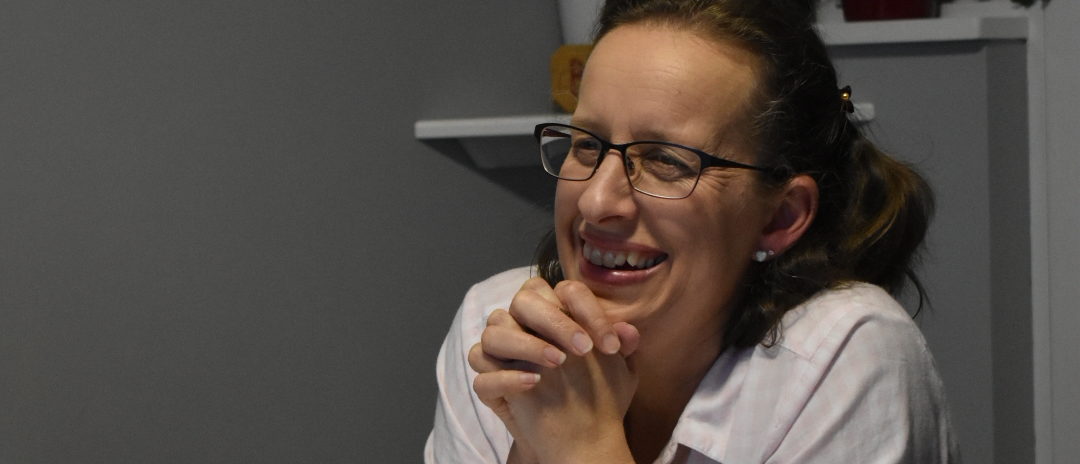 Find out how we supported Sharon and her family when she became a carer for her husband after a cancer diagnosis. 
When my husband Alan was diagnosed with prostate cancer in October 2018, it was a bit of a shock. I thought, that's ok, we can get through this. Procedures were explained to us and everything seemed straightforward. But things didn't run as smoothly as expected. He spent the following 11 months in constant pain with reduced mobility.
I became his full-time carer, helping him to shower, dress and drive him wherever he needed to go.
I also care for our eldest daughter who suffers from Chronic Fatigue Syndrome/Myalgic Encephalomyelitis. Her dad's problems had a detrimental effect on her condition, leaving her almost bedbound for a while. Our youngest was doing her exams through all this as well.

Challenges of being a carer
At times I was being pulled in several different directions at the same time and wanted to scream and cry, but I had to prioritise my family. When things got too much, I would let myself have a good cry, then remind myself there were other people who were worse off.
You need to vent your feelings, whether it is a quiet cry on your own, or a chat with someone. We had a laugh at ourselves if something didn't go quite right. We talked to each other and discussed everything with the girls, so they knew what was going on.
Having a hobby (mine's knitting), taking our dog for a walk, getting some fresh air and reading are all ways that took my mind off things for a short while. Having a little time to yourself to recharge your batteries is a good thing. I do things with the girls too, like having a talk and a laugh, playing with the dog, watch TV or a film to keep things sort of normal.
Having a hug and telling each other 'I love you' goes a long way to keep a positive attitude. That and having a laugh was the way we tackled things.

Asking for help
The way we have dealt with the last 12 months is with a positive attitude, laughter and not being afraid to ask for help. The financial help Foothold gave us meant less worry over bills and the girls didn't have to miss out on things. Going away for a few days as a family was a great booster for everyone — a change of scenery did us all good.
Just knowing that there was somebody like Jonas at Foothold there to help was reassuring.
Foothold have been a tremendous help to us all, and without them it would have been so much harder.
Now things are starting to look brighter. Alan is improving and is due to start a new job in January 2020, and the girls are enjoying college. Now that Alan's health is in a better place, I can redirect my energy to caring more for my eldest daughter and trying to get her health back on track. The stress levels have reduced, and we can start to look forward to a brighter future and being able to do more things as a family.
If you or your partner are caring for somebody and could use some support, you're not alone. Our team is ready to listen and help. Get in touch with us now.