Read John's story about how we supported John and his daughter when a severe mental breakdown threatened both their livelihoods.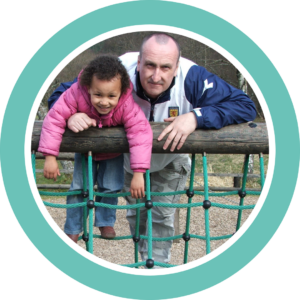 Hi, I'm John and I live in the borders of Scotland with my daughter Fabienne, my two dogs Brock & Buster, and my horse, Nobby.
Whilst my main interest has always been engineering, my true passion has always been helping people – specifically through education.
After an early career in the Household Cavalry working on horseback and on the tanks, I attended Edinburgh's Napier University to study mechanical and manufacturing engineering, which is where this passion really came to life.
It soon led me to start lecturing to mechanical engineering apprentices at a local college, supporting young engineers to break into the profession and find fulfilling careers.
Engineering for good
Eventually, my desire to use my skills and interest in engineering to help others led me to apply for an international skills-sharing initiative. I worked in Lesotho, Southern Africa, for two years as a Senior Design Engineer.
This was a really rewarding role for me as I was designing technologies that would help lift people out of poverty, as well as training the local counterpart engineers.
On top of this, I would teach maths, English and computing in my spare time, and I set up a women's football team – all to support the local community. It filled me with a real sense of pride and achievement that I was able to use my talents and experience to give people the opportunity to improve their own quality of life.
I continued to work as an educator when I returned to Scotland, and joined another academic institution as a course coordinator and curriculum leader for the engineering faculty.
The opportunities I'd had up to this point to combine my key interest and passion in practice had been better than I could ever have imagined.
But that was all about to change.
Falling on hard times
In 2011, after losing my second born child and separating from my wife, I suffered a chronic mental breakdown . The busy and purposeful life I'd once loved came to an abrupt holt.
The breakdown impacted me severely. I experienced crippling anxiety , intense paranoia and debilitating fatigue which, at its worst, meant I could barely leave the house.
My memory was badly affected too, to the point where I couldn't even remember my debit card pin number whilst doing the weekly shop.
What made things even worse is that all of this started affecting my young daughter, who had come to live with me full-time following the divorce. It became increasingly difficult for me to care for her and meet her needs, which was truly heart-breaking.
Despite my best efforts to keep things on an even keel, it soon became impossible for me to work and we ended up living basically hand-to-mouth.
It was a desperate time for us.
A helping hand
It was by a happy mistake that I came to benefit from Foothold's financial support.
I initially got in touch with the charity as I couldn't afford to pay my IET membership. Not only did they support me with this, but they also reviewed my circumstances and helped me apply for pots of funding to keep us ticking over.
I'll never forget the moment I opened the first letter from them confirming they were going to support me. I was reduced to tears with relief.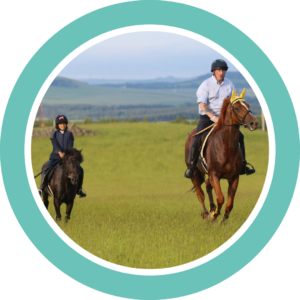 It seemed now that my life had come full circle – having spent my career helping others in the engineering profession, they were now helping me through the generous donations Foothold receives from engineers all around the world . It was a strange feeling, but one I was incredibly grateful for.
But perhaps the most amazing thing was that it meant I could once again start giving my daughter the better life she deserved.
The financial grants we received from Foothold were a lifeline in the darkest of times. I was able to put food on the table, and have our leaky roof fixed. I could finally afford to buy a car, which is a necessity where we live in the remote Scottish Borders. I was even able to take my daughter away on a short holiday, which gave us a bit of respite away from the daily challenges we'd been going through.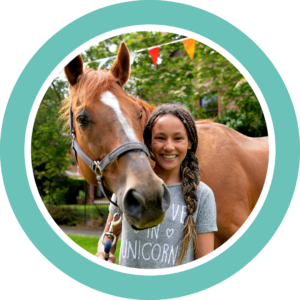 Without Foothold's help , I never would have managed to get my life back on track.
Their support meant my daughter never had to go hungry, even when it looked like we'd hit rock bottom.
I dread to think about what would have happened if they hadn't come to our aid, and I'll always be thankful that they truly had our backs.
Life is very different for me now. It's quieter and more contented, and I'm enjoying having the opportunity to further my education and learn about different subjects.
I still struggle with memory loss, and the panic attacks haven't gone away completely. But thanks to Foothold, I've been able to focus on regaining my confidence and being the best dad and grandad I can be.
To anyone who's going through the same sorts of challenges I did, I'd say don't delay in asking Foothold for support . They changed mine and my daughter's life, and they might just change yours too.
If you're struggling with your mental health and you need someone to turn to, your Foothold is here. We'll help you get back in control and access the support you need to thrive. Get in touch with us now.