Our Communications Officer Michael explores how our neurodiversity support is making a difference to the wellbeing of neurodiverse community members worldwide.
---
Improving the wellbeing of the engineering community
For over 130 years, our team here at Foothold have been empowering engineers and their families to live well and thrive – ensuring they never have to face life's challenges alone.
Building our community's resilience by improving their wellbeing is at the centre of this commitment. When people can take care of themselves and those around them, they are better prepared to deal with the impact these challenges can have.
That's why our support is designed to improve people's physical, mental, emotional, and financial wellbeing. We offer grants for community members who are struggling to make ends meet. And our free Wellbeing Hub provides 24/7 access to expert advice, information and resources that help people exercise more, overcome common mental health issues, and much more.
But there is a whole other area of wellbeing that is particularly prevalent in our engineering community. One that the world has only recently started switching on to: neurodiversity.
Last year, we substantially expanded the support we offer to neurodiverse community members, and the people who live and work with them, to help live better and thrive. Our neurodiversity support now includes:
Our Differently Wired Hub: A free, online resource with a range of information, resources and advice.
Our Engineering Neurodiverse Futures programme: Funded support to help engineering students and apprentices access a neurodiverse diagnosis and kick-start their career with confidence.
Funding for neurodiverse adults: Support to help adult community members access a neurodiverse diagnosis, as well as further relevant support.

We felt this was a vital area of need we had to respond to for our community. You can find out why – and how our neurodiversity support addresses this need – below.
How can being neurodiverse impact people's wellbeing?
If you have a condition such as Autism, ADHD, Dyslexia, Dyspraxia, Dyscalculia and Tourette's Syndrome, you are considered to be neurodiverse. One in seven people globally have been formally diagnosed as neurodivergent (although limited diagnosis scope means this figure is likely much higher).
However, research has shown a greater incidence of neurodiversity in the engineering industry. It's estimated that there are 820,000 neurodiverse engineers working in the UK alone.
Being neurodiverse can bring many unique benefits. But it can also present challenges that, without the right support in place, can have a major effect on their wellbeing.
For instance, if you receive an Autism diagnosis over the age of 21, you're 3x more likely to have poor mental health in the future. And unsupported neurodiverse students are more likely to drop out of their courses than their peers.
From conversations we've had with neurodiverse community members, the challenges they experience often stem from difficulties with 'executive functioning' skills – things like time management, organisation, concentration and communication.
These things don't necessarily affect a person's intellectual abilities. But they can lead to neurodiverse people missing out on opportunities to enter the workforce, progress, and achieve their full potential – with a significant knock-on impact on their mental health.
Those who are not diagnosed may also blame themselves, which can further affect their confidence and self-esteem.
For example, lifelong engineer Stuart told us:
I am a very capable person and growing up I was highly intelligent, always top of the class. But I was terrible at sports and being sociable. As the years passed, I found that I struggled to gel with people. On reflection I can see that these experiences pointed to me being autistic, and played a prominent role in the mental health challenges I've faced.
And Mikaela, a neurodiverse engineering student, also said:
Three months into my work placement, I was really struggling to engage with my work. I felt sleepy and lethargic all the time, I couldn't concentrate on anything and my attention was all over the place. This really wasn't like me and I couldn't understand why it was happening. I thought it was a moral failure, even though I desperately wanted to do the work.
So what's the solution?
The answer, of course, lies in getting people diagnosed (as early as possible), and ensuring the right support is in place.
However, much of the support available depends on a diagnosis. But access to assessments is limited – here in the UK for example, neurodiverse people face extensive NHS waiting lists, as well as restrictive costs of going private.
And, whilst positive changes are happening in our workplaces to create more inclusive environments for neurodiverse employees, there's still a long way to go. People may be wary of getting a diagnosis in case it opens them up to discrimination, as one community member told us:
I'm concerned that if I disclose my neurodivergence, I may miss out on job opportunities in the future. I wish I didn't feel this way, and I know that more and more employers are embracing neurodiverse employees, but I still feel there's some way to go before I and others like me will feel okay with disclosing our neurodiversity.
That's why we knew we had to act to address these issues. To ensure that every engineer – aspiring or established – can live well, fulfil their potential, and thrive in work and life.
How Foothold's neurodiversity support is improving the wellbeing of neurodiverse engineers
Our neurodiversity support empowers neurodiverse engineers at every stage of their journey – from getting a diagnosis, to managing their condition and wellbeing post-diagnosis.
We also offer support for people who support, live and work with neurodiverse engineers, so they can play their part in improving wellbeing within the community.
Find out more about our neurodiversity support is helping people across the engineering community below.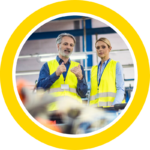 Neurodiversity support for established engineers
Professional engineers can get support to help them improve their wellbeing and thrive by joining our free online Differently Wired Hub.
The hub provides expert information, advice and guidance on a range of neurodiverse conditions. Engineers can also access approved tests to help them identify whether they might be neurodiverse, find out how to get support and access a diagnosis, and browse a wide range of useful articles, webinars and research papers.
You can join the hub here.
We can also consider funding for adult community members so they can access a diagnosis of a neurodiverse condition.
Neurodiversity support for engineering students and apprentices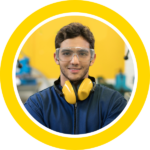 Our Engineering Neurodiverse Futures programme is designed to help aspiring engineers complete their studies, and kick-start their career with confidence.
Eligible community members can apply for a funded private diagnosis of a neurodiverse condition.
Once they're diagnosed, they can access:
financial support for living costs and adaptive equipment
counselling support to help them manage their condition
careers coaching to help them break into the industry
They can also join the Differently Wired Hub to learn more about their condition, how to overcome the challenges, and how to make the most of their unique strengths.
You can find out more here.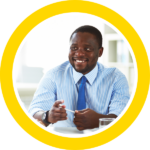 Neurodiversity support for employers
It's encouraging that we are seeing a shift in how employers are approaching neurodiversity in the workplace. Many employers are now embracing the benefits of building neuro-inclusive teams.
But there's still work to do to ensure neurodiverse employees can unleash their full potential at work.
That's why we have a dedicated section for employers and managers on our Differently Wired Hub. It provides expert information, ideas and resources for leaders on how they can adopt more neuro-inclusive practices, and better support neurodiverse colleagues.
You can join the Differently Wired Hub here.
Neurodiversity support for people who support neurodiverse engineers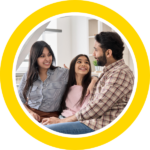 People who support neurodiverse engineers can also find information on the Differently Wired Hub, to help them understand more about neurodiverse conditions and how to identify whether someone may be neurodivergent.
They can also get in touch with a member of our telephone befriending team for a confidential conversation.
You can join the Differently Wired Hub here.
The impact of our neurodiversity support
We've already seen some really great results from our expanded neurodiversity support. More than 300 community members have signed up to our Differently Wired Hub, and we have several students enrolled on to our Engineering Neurodiverse Futures programme.
The positive reaction we've seen to this support shows how our community benefits through our focus on responding to their needs. We're already looking at how we can tailor the financial elements of our neurodiversity support to our international community members – collaborating with Neptune Energy to research the support available in other countries.
By supporting the wellbeing of neurodiverse engineers and empowering them to reach their full potential, we hope to build a world where every engineer can live well and thrive – no matter their circumstances.
Visit our Neurodiversity Support page to find out more. If you or someone you know needs support, get in touch with us today.
---
Join us at Lexxic's upcoming event to learn more about our neurodiversity support
Learn more about neurodiversity in the energy and utilities sector, and how we're supporting neurodiverse engineers, at the upcoming event: 'Powering the future: Supporting neurodiversity in Energy, Utilities and Engineering' on 28 June, hosted by Lexxic. Our CEO Jane will be joining the panel, alongside neurodiverse engineer Martin Griffin and Neptune Energy's Global HR Leader Ishbel Inkster.
Register for free here.
---