Today, we're excited to announce the launch of Foothold app. The app will give you the latest advice on legal and money matters, wherever you are. We developed this new service in partnership with our friends at Law Express. They're one of the UK's leading providers of independent advice, guidance and information.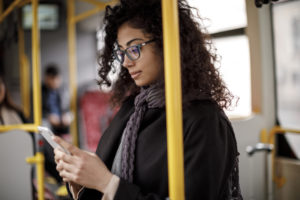 Our CEO Jane Petit says:"We have had a really successful partnership with Law Express over many years. We've helped thousands of IET members with legal queries on topics such as employment, wills and probate and property issues. The Law Express fact sheets that are available through our website sometimes answered people's queries. And where this wasn't the case we funded a call through to their legal helpline for more detailed advice.
One area that hadn't previously been included in the fact sheets is support with money, debt and benefits advice. This was because regulation in these areas can easily become out of date. So we are really excited that with the launch of the Foothold app we can now provide this advice and know that Law Express and their partners at the Money Advice Service constantly keep it up to date.''
Impact of coronavirus
There's a lack of clarity around legal rights during the coronavirus pandemic and lockdown measures. Many of us are looking for straightforward, up-to-date guidance on our rights in the workplace and other areas of life. Legal advice on the Foothold app covers both UK and EU law, making essential information accessible to the engineering community at large.
The financial advice on the app covers information on debt, mortgages, benefits, as well as paying for care. With more than half of UK employers planning redundancies, household finances are insecure for many. Since the start of coronavirus pandemic in March, we've paid out more than £168,000 in emergency grants to engineers and their families in the UK and abroad.
Our Services and Development manager Denice Houslin adds: "At a time when people are concerned about many issues, including work and money, this app will give them the ability to have, at their fingertips, important information that could help alleviate their worries or concerns. This will especially be helpful when they need information quickly to make decisions, or access further support they might need."
Expanding support
 In the last financial year, around 55% of our support requests involved a legal query. The new app is an innovative, more efficient way of delivering this support to you – our community of engineers worldwide.
Law Express Client Services Director Jilly Sainsbury-Bow said: "Law Express has been supporting the engineering community with our legal helpline, providing advice and guidance for over fifteen years. We are delighted to enhance the service with the launch of the Foothold App. This exciting development provides useful legal fact sheets that cover the subjects that we are frequently asked about, enabling people to have information from a trusted supplier at their fingertips."
We're looking forward to supporting even more people through the new app, continuing with our mission to improve the well-being of engineers and their families worldwide!
The Foothold app is available for free download on Google Play Store and Apple App Store now.