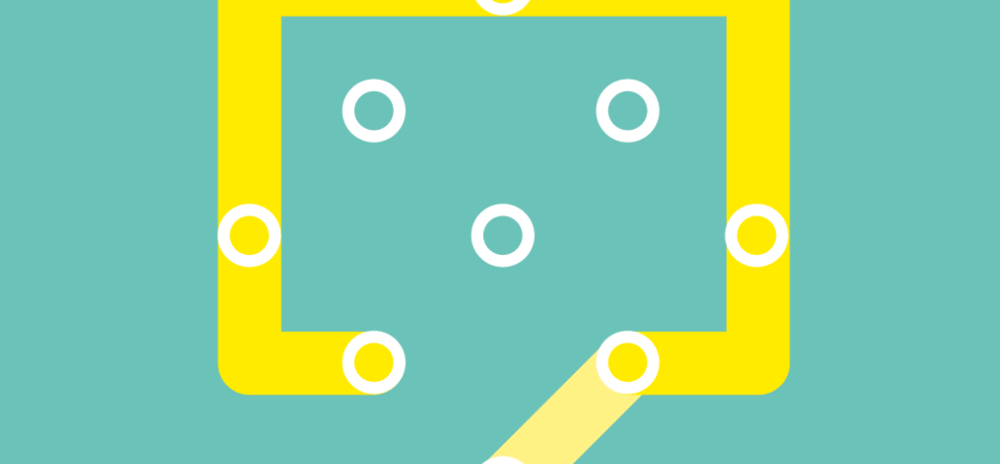 Engineer and fitness trainer Dan Cognolato shares why exercise is key to staying healthy – and reveals some top tips to help you get started.
Mind and body are one
In my personal experience as someone who has been training for over 15 years in the field of health and fitness, I can truly assert that the body and mind are inextricably linked.
I believe that you cannot truly achieve a healthy state of mental wellbeing, without also looking after your physical wellbeing.
I like to draw a comparison with something most engineers will be very familiar with in their daily lives: the PC.
The mind is like the software, and the body is like the hardware – without fully functioning hardware, you cannot have seamlessly operating software.
Therefore, I encourage everyone I can to take care and cherish the hardware they have been given since they were born. If you look after the body, it becomes much easier to maintain a healthy state of mind.
Striking a balance for a healthy life
As someone whose primary occupation for most of my life has been as an engineer, I can say I empathise with the engineering community in understanding how difficult it can be to juggle the stresses of a demanding career with trying to keep an active lifestyle.
The key to success for me has been striking a balance between my work life and my physical wellbeing outside of work, which in my experience has required a large dose of discipline.
I fully understand that for many engineers after a long day at work it can seem daunting to muster the energy to dedicate 45 minutes to an hour to exercise, but it has been crucial in my working career in keeping me not only physically healthy but also mentally healthy too.
Indeed, there have been some truly testing times in previous jobs where I have felt the stresses of work building up like a pressure cooker to the point where I was really struggling with my mental health.
Having the discipline to schedule in my daily workout for an hour in the evening ensured that I relieved some of that pressure and recalibrated my thinking, to be able to see more clearly and find solutions to the problems that were afflicting my working life.
You may be wondering, where do I find the time to schedule an hour a day for exercise? Well, as engineers we are extremely good at planning and scheduling as part of our jobs, so approach it like you would a project plan: formulate a daily routine where you schedule in your working day, your meals and any other activity, and then find an available slot for 45 minutes to an hour for a daily workout.
There are 24 hours in a day, and dedicating just one of those hours to exercise will bring an immeasurable number of benefits over the course of your lifetime.
Exercising the body to boost productivity
I think it is fair to say that as engineers, we tend to not have the most physically active jobs.
I've worked across several industries and can safely say a large proportion of many engineers' days are spent sat at a desk working in front of the laptop and not expending enough calories in general.
In my opinion the concept of the modern office and workspace is the antithesis of healthy human existence. It is designed to keep us sat down at a desk for long periods of time fixated on a monitor, which is the exact opposite of what the human body is designed for.
The body is an incredible biomechanical design that is meant for movement exercise and load bearing – not sitting in a hunched over position and staring at artificial light. This is a huge problem and if you would like to know more about the impact of inactivity, I encourage you to do some further research as it may change your life.
For example, two sources that changed my view on the negative effects of sitting for too long were a TED talk by Roger Frampton called, 'Why sitting down destroys you', which then led me to read a book by Dr. Kelly Starrett called 'Deskbound'.
If I can give a couple of tips from what I have learnt from these sources, it would be to advocate for standing desks in the office and to ensure you get up and out your office chair every hour to move around and stretch your legs.
Just by making sure that I stand for prolonged periods during work and move away from the monitor every hour or so, I feel more energised, more focused and less likely to come over drowsy at my desk.
A general rule of thumb in order to maintain a daily exercise routine is to try and get 10,000 steps in per day. If you spend eight or more hours at work, then you need to get a large proportion of those steps in in the workplace!
Exercises for engineers
What I have discussed previously in this article is a foundation for a healthy life in the workplace.
However, to truly maximise the positive benefits for a prolonged healthy lifestyle with sustained mental and physical wellbeing, I advocate for rigorous exercise over a time period of 45 minutes to an hour three to four times a week, and if possible, even every day.
Countless research studies have affirmed the benefits of frequent rigorous exercise, of which just a few are:
Reduced stress levels
A reduction in the likelihood of becoming obese and contracting severe cardiovascular diseases and diabetes
An overall sense of greater mental and physical wellbeing (endorphin release!)
Improved mood and reduced fatigue
Prolonged lifespan
This list can grow very long!
The most important thing is to choose an exercise activity that you are going to enjoy and love doing every day that won't feel like a chore.
This must be unique to you and whether it is running, tennis, mountain biking or any other sport, you must enjoy doing it as a passion or you will not succeed in maintaining a routine.
I have managed to maintain a weekly exercise routine for the past fifteen years or so that has involved a combination of resistance training using weightlifting, and cardiovascular fitness involving football or my greatest passion – martial arts.
From my perspective as someone who has been in the military and has run outdoor bootcamp classes for the past several years, I would highly recommended getting outdoors, to exercise amongst nature and enjoy the sunshine when you can.
If Covid has taught us anything, it's that being indoors for prolonged periods is detrimental to both our mental and physical wellbeing.
A quick final word: Accompany your exercise routine with a healthy diet, stay fully hydrated throughout the day and remember to rest and recover appropriately.
If you need guidance before starting an intense workout program, please contact an exercise professional for advice.
If you're looking for ways to boost your mental and physical wellbeing, our Wellbeing Hub has a range expert-validated resources, guides and self-support courses to help you start living better today. Join for free here.
We also have a range of physical fundraising events and challenges you can get involved in, to stay healthy and get fit whilst raising vital funds to help us support engineers worldwide. Take a look here.
Meet the author

Dan Cognolato
Engineer and personal trainer
I am currently a Project Manufacturing Engineer and have worked as a manufacturing engineer for several years, having also served as an Officer in the British Army. I am currently volunteering with the IET as a professional registration mentor. I am also a CIMPSA-registered level 4 Personal Trainer with a specialism in sports nutrition and delivering military-style bootcamp sessions through my business Kaizen Health & Fitness Ltd.