On this year's Dyslexia Week we're featuring a guest blog from Mamta Singhal C.Eng, MIET, MBA, FWES. Mamta is a successful design engineer who lives with dyslexia, and has shared her experiences with the Foothold community before. 
This pandemic opened our eyes to many things to situations, theories and predictions. We went back to basics. From cooking more at home, spending more time with family and going out for walks, to appreciating of our health, well-being and loved ones. The nation had to change almost overnight and many companies were forced to allow their staff to work from home. But many dyslexic workers had been asking to work from home or have a quieter space in the open plan offices well before the pandemic. Unfortunately, often this wasn't seen as a 'reasonable adjustment'.
Dyslexia in the working world
As a neurodiverse dyslexic, I have always longed for logic. I see the world in patterns and method – it's something that brings me a lot of joy and interest that few understand or can relate to. As such, my brain likes complex and abstract concepts but equally likes process and systems. This is why many who are 'programmed' like me (people with spikey IQ profiles) are engineers, artists, musicians, teachers etc. 
One thing that I look for is space and having my own time to do my work. This is something some firms do well while others seem to struggle with, regardless of size or status. Often, I would find a quiet spot in the office and happily work away. It was strange to some but to many fellow engineers and neurodiverse thinkers seemed to understand. I love my profession so I come to work to deliver.
Many in the neuro-diverse spheres say that if everyone worked they way people with dyslexia want to work, it would likely benefit all workers. I think this is true, except perhaps for extreme extroverts. Working from home is benefiting many people – they can take their children to school, reduce their travel time, eat healthier and get more fresh air.
Working from home for dyslexics
As someone with dyslexia, working from home benefits me. Here's why: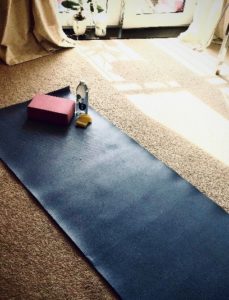 I take breaks without any work distractions. I can go for a walk, do a bit of yoga or just have well deserved cup of coffee in the comfort of my own home.
There are fewer distractions, as people can't just walk up and chat to me. Meeting time gets booked in so people are generally more to point and frank about what they want to talk about.
I'm free to enjoy the sun and the fresh air.
I can listen to chill-out/study music to help me focus (Lofi jazz is one of my favourites).
I can mind-map my thoughts on large wall charts and draw process flows and thought diagrams.
Reasonable adjustments
Before the pandemic many firms were reluctant to allow their staff to work from home long-term. They worried people wouldn't be as productive if someone wasn't 'watching them'. With that said, firms like Google, Diageo, Natura and Facebook are actively supporting home working. Many are seeing it as a long-term set-up. For example, Google is even giving their staff money towards setting up their home office.
So, is working from home a 'reasonable adjustment'? In the 'old world' many thought it wasn't. However, it has taken a pandemic to prove that working from home is likely to be a new norm. And maybe, if the world worked more in line with neurodiverse/dyslexic thinkers, then workers would be more productive overall.
Tips for working from home: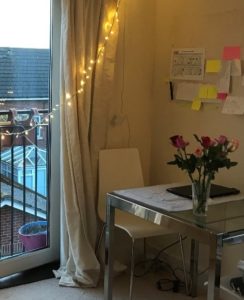 Set aside a specific place exclusively for work.
Create a daily work schedule.
Network electronically.
Find time to have virtual coffee chats/lunch breaks with your colleagues if you can.
Give yourself regularly breaks and rewards – a coffee break, a walk, etc.
Know when work is over.
Don't have too much going on the background – i.e the TV, kids' homework or cooking.
Continue to have work clothes and 'home clothes' – working in PJs isn't a good strategy.
Keep emails to bullet points and actions. We are using email more to communicate so keep it frank and direct.
Be as present in virtual meetings as you would be if the meeting was in the office.
*Disclaimer – this is a general reflection of the benefits of working from home. It isn't based on company, institution etc. that I worked for or been associated with.
If you or your child have a learning difference like dyslexia and could use some support, get in touch with us. We're here to support you.