Our CEO Jane shares her thoughts on all the ways we supported the engineering community in 2021-22. She also reflects on the impact of our 2019-22 strategy, and how expanding our support enabled us to help thousands of people worldwide during this challenging period.
Improving community members' financial security
I saw in the news recently that a Universal Basic Income micro pilot scheme is due to start in two areas of the UK, following on from a similar pilot in Wales focused on young people leaving care.
Universal basic income is not a new concept, and is thought by supporters to alleviate poverty and boost people's wellbeing.
Here at Foothold, we began our own journey towards providing engineers and their families on low incomes with greater financial security back in 2019. As part of our three-year strategy to 2022, we set ourselves the objective of providing regular grants which would boost people's household income to 75% of the Minimum Income Standard (published annually by the Joseph Rowntree Foundation and Loughborough University).
We knew that many of the engineers and their families we support are caring for people with, or themselves have, a long-term physical or mental health condition which is unlikely to improve with the passage of time.
And whilst we had always provided long-term support through a fixed grant, our new objective was a recognition that we needed to do more for community members who had the greatest need.
Little did we know as we planned the 2019-22 strategy that a worldwide pandemic was just around the corner, and that alongside this new commitment we would be required to provide emergency support to a far greater number of community members throughout 2020-21.
Supporting people through challenging times
Flash forwards a year, and 2021-22 saw the continuation of this need, often to meet a crisis caused by increases in the cost of living.
Although overall demand for support had decreased from the height of the pandemic, we still provided £51.5k in emergency and cost-of-living grants in 2021-22.
Community members fed back to us that this was:
crucial support at a time when I was not able to cover my basic living costs", and "support at a time when a family bereavement meant that I could not work as I was supporting my family.
A further £158k of non-emergency one-off grants provided additional vital support, including covering costs of household goods and repairs, counselling sessions and medical costs. We also supported community members with £150k of care and disability grants.
I have received extensive help from Foothold; they have purchased items to help with my disability to help me sleep, sit and move around.
These one-off grants are a vital part of our support, as we know that our commitment to providing a household income of 75% of MIS enables families to get by day-to-day. But even so, these community members remain under pressure, and find it difficult to manage unexpected costs and events.
So in 2021-22, maintaining our commitment to regular support meant we provided £800k in regular grants to more than 150 families worldwide.
One community member said it:
literally saved me from absolute poverty.
We believe that by providing this depth of support to families, we are also helping to improve their wellbeing.
Another community member commented:
first, I can't thank Foothold enough. At a point I felt it's over for me, I couldn't come out of the house, but thanks to Foothold I am beginning to have a purpose once more.
Building people's resilience by enhancing their health and wellbeing
A Universal Basic Income, however designed, would help to alleviate the pressures felt by our community, although it's unlikely to be made available worldwide and is some way off being a reality even in the UK.
However, it would enable us to use our resources to expand other areas of our support, such as our health and wellbeing programmes, as these issues are present whether people are on low incomes or not.
And this is where the other strand of our support lies. 2021-22 has been a positive year for us as we continued to develop our support designed to improve the health and wellbeing of the engineering community. We supported people ranging from 16 years-old to 95 years young, across more than 50 countries, with a charitable spend of £1.5m.
This included delivering more than 12,000 wellbeing sessions, with over 1,500 community members taking advantage of our free webinars. 1000+ people also signed up to our Wellbeing Hub, a dedicated online resource that provides information and support on a wide range of health and wellbeing topics, based on the themes identified in our community surveys. You can read more detail on all of these achievements in our Annual Report 2021-22.
Taking our support further through 2022-27
When we published our three-year strategy in 2019 following our community survey, we set out to provide joined-up, accessible and personalised support, build resilience in our engineering community and develop our supporter base to 200.
Three years on, and we have provided 5000 direct services by way of financial, counselling and legal grants, delivered 36,000 digital health and wellbeing sessions, and spent almost £5.5m on these charitable services.
And along the way…
90% of the people who responded to our surveys reported feeling fully supported
3000 people accessed our support in 2022
4,800 people supporters signed up to our mailing list
And this is all thanks to the amazing support of our donors, volunteers and legacy pledgers who, like us, want to ensure that no engineer or their family needs to face life's challenges alone.
Our new 2022-27 strategy continues with these themes, as well as focusing on increasing our voluntary income so we can continue to grow our services within a sustainable framework.
So thank you for helping us make this possible. For trusting us when you ask for help, and for sharing your stories with us.
Because at the end of it all, we're a community – where sometimes you give support to others, and sometimes you may rely on others doing the same for you.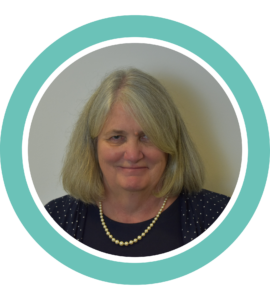 See how our support made a real difference to engineers and their families here.
Help us to keep supporting the engineering community
Foothold relies on the generous donations of our supporters to fund our vital work, so please consider donating to us or leaving a gift in your will. You can also find out all the ways you can get involved with Foothold here.