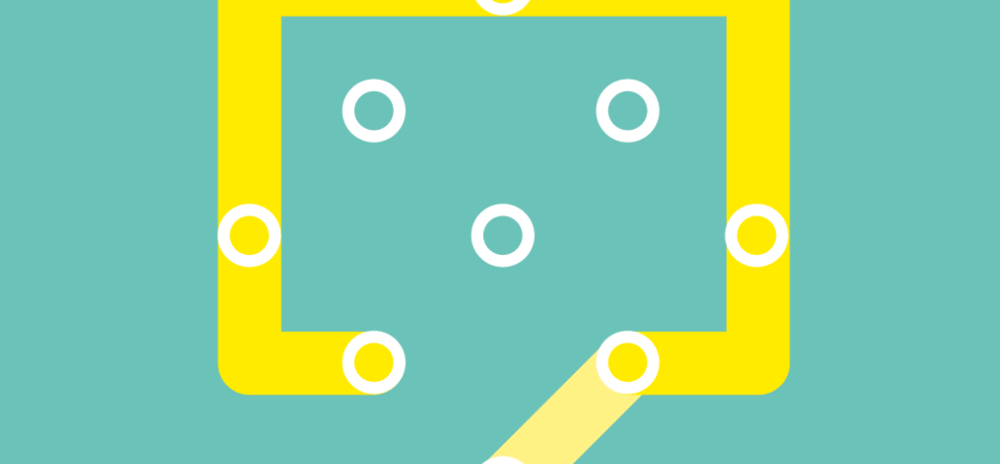 Foothold community member Glynn O'Malley shares his recent story of caring for his Mum when she developed dementia in her later years – and how he coped with the intense emotional impact this had on his life.
*Some parts of this blog may be upsetting or distressing to some readers.
How it all started
I can remember it well when I first realised my Mum was suffering from dementia at the start of September 2017.
It started when she had a big argument with her next-door neighbour insisting that they were removing her fence and putting it back-up just annoy her. No practical reason at all, just to annoy my Mum.
Mum was very aggressive during that argument. However, I managed to draw her away from the commotion and bring her inside and give her a cup of tea, something she loved very dearly. Boy did she like cups of tea!
Once she calmed down, we watched television but she kept returning to the same issue with the fence over the next two hours. Every other minute she would insist that the neighbours were removing her fence, while telling me very strongly what she was going to do about it. I decided to go home.
Three days later I went to see her again after a site visit and we sat down as usual to watch 'No Deal', a popular day-time programme which we both enjoyed watching together.
But on this occasion all Mum wanted to talk about again was her neighbour removing her fence and then reinstalling it just to annoy her. She was very vocal and angry about it, but also very emotional.
It didn't make sense. The fence clearly hadn't been moved. She was 86 at the time, and clearly suffering at this stage.
Remembering the good times
Mum was a wages clerk until she met my Dad and then had 3 children. I was the youngest.
She was intelligent and with a strong grasp and understanding of the English language. She liked reading and current affairs.
I used to visit Mum twice or three times a week after a site visit.
It fitted in with my routine, and we could have a drink, watch late-afternoon television and talk about what was going on in the world.
I would also bring a newspaper to read, which she was always grateful for.
It was enjoyable, but more importantly she was my Mum. Someone who had helped me grow, and supported me. They were good times which I do miss now, but occasionally the memories blur away so that I just remember her in part for her illness.
When things took a turn for the worse
After I first noticed Mum acting weirdly, on my next visit I found her talking to the wall thinking she was attending a wake.
She was speaking to the wall for hours explaining to me what was happening at the wake. I called the doctors, who told us she was suffering from a water infection, and that she would get better.
But she didn't get better. She got worse. Much worse.
The imaginary discussions went from attendance at wakes to school lessons from the early 1930s. From then on, it went downhill fast.
Over the next week Mum was talking to imaginary people in the mirror while strangely questioning photographs of my Dad in the house, wondering who that strange man was while claiming she had never actually married.
She insisted that imaginary people were coming into her house coming to take it away from her, and invented false stories of when we were little. None of it was true, but it was awful to see.
Then one day shortly after, my sister found Mum with no clothes on, praying to the devil and asking to be taken away. It was awful. She was hitting her chest asking God to kill her.
Mum then went into hospital, and was then diagnosed with dementia.
Coming to terms with the dementia diagnosis
We had no answers to the problems we were seeing. She was given medication with the dose increased over time. Medication she wouldn't take at first.
I visited her often and sometimes you could have a good old-times conversation, but these became infrequent as time wore on.
Then after a year of her being diagnosed with dementia, she just laid on the settee all day long for three very long years, day-after-day. Nothing to say or do except staring into space at the same old Grandmother clock.
That journey was hard, watching Mum suffer so much with dementia.
I slowly stopped going to see her, and that was even harder in a way because I used to beat myself up telling myself that I was horrible and that Mum needed me, but my visits still tailed off to a trickle.
It was not because I didn't love her, but because I just couldn't bear to see her in that way. It upset me so much and it was so difficult to see her just lying there in the same position every day, all day and all night. She never moved.
That same settee still upsets me now that she has died. No amount of engineering training can prepare you for that.
My chapter ends – but for others, the story goes on
Mum died in September 2021, a day off her 91st birthday.
As hard as those last three long years were, there were pockets of joy. Like when I pushed her around Yorkshire Wildlife Park, looking at all the interesting animals with my son in tow whilst at my niece's wedding.
She was joyful that long day, and those were memories that will last forever.
However, there were many other low points – the violence, the confusion, the denial that she was ill and the tantrums she went through when she didn't want to take her medication.
But it was still Mum.
While my journey was very personal, I knew I wasn't alone. I knew there were others experiencing similar challenges to what I was going through.
I watched the film 'The Father' with Anthony Hopkins early this year and it resonated with me so much because the events in that film very much mirrored my own journey with my Mum.
I realised then after watching that film that you just cannot understand or comprehend what it's like for someone suffering from dementia, unless you have experienced it first-hand. That film certainly told me that.
I hope that by sharing my experience, I can help others like me who may have loved ones living with dementia right now, and who may be grappling with the same anxiety, guilt, frustration and sadness as I did throughout my close-hand journey with dementia.
Thank you for reading my story.
If you are currently caring for someone with dementia or you know someone who is, we may be able to help. Find out about the support we can offer for carers here.
If you have been affected by any of the issues discussed in this blog, our free Wellbeing Hub has a variety of useful resources that may be able to help you deal with the emotional and mental challenges dementia can bring. Access it here.