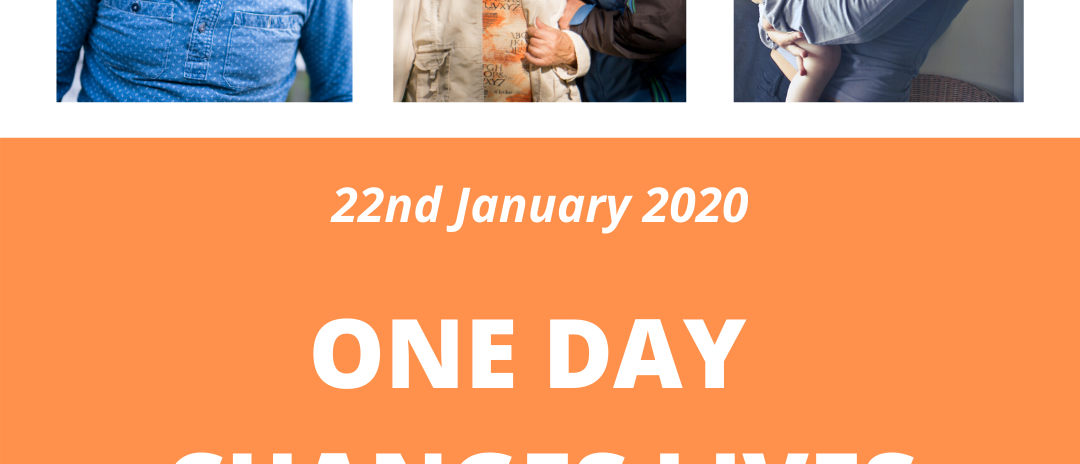 January intensifies the difficulties people face financially and emotionally. New research has revealed that nearly half a million people turned to charities for help in just one year. In this time, Foothold provided more than 1300 counts of support to engineers and their families across the world. ACO One Day Changes Lives campaign is raising awareness for the support people still need. 
National data from the Association of Charitable Organisations (ACO) shows the number of people looking for help from charities is going up. This has happened because they have nowhere else to turn following unexpected life changes.
In the financial year of 2018/19, Foothold helped more than 900 people with support. This included almost £932,000 in financial grants, legal and career help, counselling and care and disability support.
ACO members improving lives
The ACO represents more than 120 charities, including Foothold. ACO members provide financial support in the form of grants, which help thousands of people across the UK. A recent survey of members showed more than 100,000 people applied for financial help in the last financial year.
The ACO is highlighting the work done by its member charities across the UK on 22 January 2020.  It will share the stories of people who turned their lives around thanks to the support they received. Its campaign, One Day Changes Lives, will show how an individual act of support granted by a charity in one day can have a huge impact in improving someone's life. Together, individual acts by ACO charities amount to a colossal positive impact on society.
Jane Petit, CEO of Foothold said: "No matter what the issue is we are always here to listen which sometimes can be enough in itself. And when it's not, the financial support we can give can often make the difference between destitution and managing."
Donal Watkin, Chief Executive at ACO, said: "These figures show the increasing levels of support needed by people with nowhere else to turn. Today we're highlighting the big difference our members make to people's lives through financial and non-financial help."
How can grant-giving charities help?
Those supported by the charities were driven into a crisis for many reasons. Facing sudden illness or disability, incurring costs for unexpected household repairs or bills or poor mental health. Some were involved in an accident, facing family breakdown or redundancy.
Help can include buying fridges, clothes and food, and support with the costs of childcare, healthcare and household bills. Some of the people supported needed help to buy wheelchairs, hearing aids, medical equipment and respite care. The charities also provide legal, debt and/or employment advice.
Foothold is encouraging those who have ever been helped by grant-giving charities to take part today and share examples of support on social media using the hashtag #OneDayChangesLives. If you are an individual in need of support, please visit www.myfoothold.org or contact Foothold on [email protected] and +44 020 7344 5498.