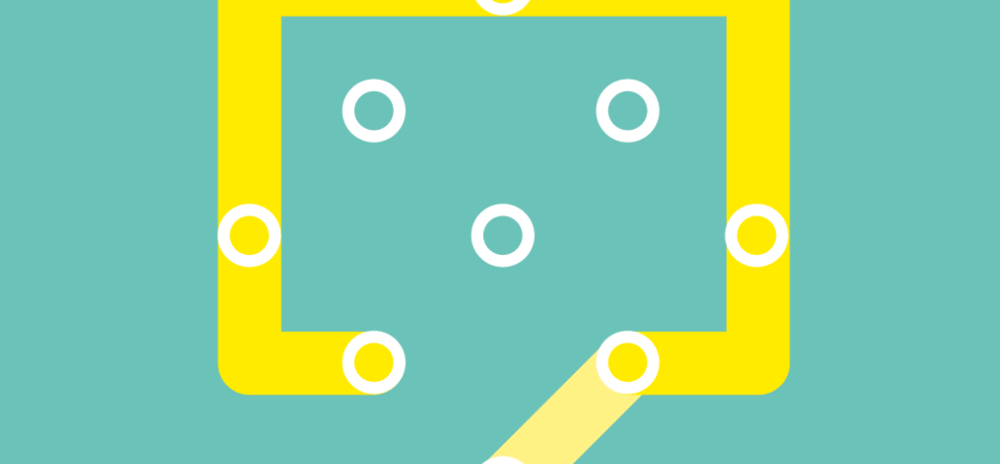 Engineer and fitness trainer Dan Cognolato reveals some pro tips for training for endurance challenges – such as Foothold's Run 'til it hertz fundraising event.
Run 'til it hertz endurance challenge
In the month of May Foothold will be holding a virtual endurance challenge called Run 'til it Hertz, which aims to raise vital funds to support engineers and their families in times of hardship.
The aim of this endurance challenge is to complete as much exercise as possible in a chosen timeframe, and fundraise in the process. Run 'til it hertz launches in May 2022, and what a great time to start a challenge like this when the weather is starting to improve and paving the way for outdoor exercise.
Choose whichever exercise you prefer, whether it be walking, running, cycling, swimming etc., and cover as much distance as you can. Once you have chosen your exercise, you need to select the location – and given that May should hopefully bring us some warmer weather, why not go outside and get a daily dose of vitamin D for free!
Get inspired to challenge your limits
These types of endurance challenges in my experience can really help to unlock something primal inside of us. The need to mentally and physically challenge ourselves to our limits as human beings is something that has been around since the dawn of our species.
As an example, we can trace the Olympic Games back to around 776 BC, and they still haven't gone out of fashion just yet!
To this day human beings are challenging themselves to do extraordinary things, for the simple pleasure of pushing the limits of what is possible.
If you need some inspiration to take on Run 'til it Hertz, I highly recommend watching the Netflix documentary '14 Peaks: Nothing is Impossible', which is a program about a Nepalese ex-Gurkha called Nimsdai Purja who managed to scale the fourteen highest mountain peaks in the world in the space of seven months – an astonishing world record.
More importantly I recommend watching it to see inside the mindset of someone who is so resilient and the ultimate positive thinker, as it is truly mind-blowing.
Focus resolutely on your goal
Once you have the confidence and drive to push yourself to your limits, you need to focus absolutely on achieving your personal goal.
When I was a British Army Taekwondo competitor, I used to train multiple times a week in the build-up to a major tournament, which would last a full day. This focus on reaching an objective gave me something really motivational to train for, and would push me to work hard every week.
Nothing in life worth doing is easy and our greatest achievements take a lot of concentration, hard work and perseverance. But the pay-off is often spectacular, not only in the physical sense but also for your mental wellbeing.
It's a win-win situation that the pursuit of achieving something that is physically very challenging can have incredibly positive mental benefits. And the sense of accomplishment will be imprinted in your memory forever, whether you choose to run 50 miles or walk for five.
When you focus your mind to achieving something on this scale, you can really transform your mindset and take a much more positive outlook on daily life.
Start slow, and build up gradually
So how can you ensure you achieve your personal fitness goals in an endurance challenge like Run 'til it hertz?
As an fitness professional, I have seen my fair share of people attempting an endurance challenge (such as a marathon) with very little to no prior training.
It is extraordinarily unsafe to try to complete a physical endurance challenge without the requisite preparation. You must have a serious and dedicated focus on weekly, if not daily, training in order to get yourself to a reasonable standard of fitness to be ready to take it on.
Let's take my previous example of a marathon. If you know you're going to be running a marathon in six months' time, then you need to set a timetable that allows for build-up training up to this deadline.
Over the first few months, you would start slowly, with three to four days of low intensity training, over short distances. Then, gradually you would increase the level of intensity and the distance all the way up to taking on the marathon itself.
At the halfway stage, you might want to test yourself with a half-marathon to give yourself an idea of the challenge ahead and your own fitness levels – but you wouldn't run a full marathon until the time comes for the event itself.
My key takeaway message therefore is to take the time to prepare yourself and build the right level of resilience and endurance before throwing yourself into a mammoth endurance challenge.
You need to make sure you take your nutrition and recovery days seriously too. The last thing you want to do is start or end an endurance challenge with injuries or severely fatigue!
Most importantly though, remember to HAVE FUN!
If you want to participate in the Run 'Til it Hertz challenge and raise vital funds that help support the engineering community, register your interest here.
We also have a range of other physical fundraising events and challenges you can get involved in too. Take a look at them here.
Meet the author

Dan Cognolato
Engineer and personal trainer
I am currently a Project Manufacturing Engineer and have worked as a manufacturing engineer for several years, having also served as an Officer in the British Army. I am currently volunteering with the IET as a professional registration mentor. I am also a CIMPSA-registered level 4 Personal Trainer with a specialism in sports nutrition and delivering military-style bootcamp sessions through my business Kaizen Health & Fitness Ltd.