Health and safety in the workplace is important. This also means a place where you can be mentally healthy, and thrive in a safe environment without fear of bullying or harassment.
Our free webinar explores what it means to create a safe workplace, and will equip you with the tools to recognise the signs of bullying and harassment and your options if you see it or experience it yourself.
Our special guest Jonathan Wilson experienced workplace bullying first-hand. After over 28 years working for the Metropolitan Police, he retired due to a traumatic experience of workplace bullying. He now dedicates his time to raising awareness about the damaging impact of bullying on both individuals and organisations in his capacity as an ambassador for the organisation Stop Hurt at Work.
Let's have this important conversation. Sign up below to reserve your place.
If you can't make it, don't worry! You can still register to receive the recording after the session.
When and where
Date: Tuesday 14 November 2023 
Time: 12:00–13:30 UK time
Where: Online
Meet the presenter
Katy Cullum
Psychotherapist
Katy Cullum is a Psychotherapist, Mediator and Trainer with over 10 years' experience of working with clients and helping them to improve their mental and emotional wellbeing. As Service Manager for Rightsteps and Livelife, she leads a team of therapists to deliver counselling, emotional wellbeing group sessions and wellbeing training on a range of topics that support mental wellbeing in the workplace and beyond.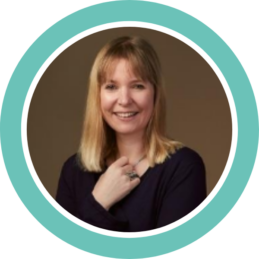 Meet the guest speaker
Jonathan Wilson
Public Speaker & Ambassador at Stop Hurt at Work
Jonathan is a public speaker and an advocate for safer workplace culture, psychological safety, responsible leadership, and challenging workplace bullying, harassment, and discrimination. He has over 28 years of experience working for the Metropolitan Police (UK) in senior leadership roles, where he gained considerable expertise in prevention strategies, legislative changes, working with vulnerable groups, and partnership work.
After retiring from the police service in 2020 due to a traumatic experience of workplace bullying, Jonathan dedicated his time and energy to raising awareness and educating businesses and individuals about the harmful effects and causes of bullying behaviors. He is currently an ambassador for Stop Hurt at Work and Conduct Change Foundation, two organizations that aim to promote positive workplace culture and mental health. He also runs a holiday cottage business in Cornwall, where he enjoys various outdoor activities. Jonathan's mission is to empower people to create and maintain respectful and supportive work environments, where everyone can thrive and grow.